Two years ago, our world learned about the COVID-19 coronavirus. A year ago, there was hope that the disease could be defeated. Vaccination against the new virus began in December 2020, but after 12 months, the situation had not changed. The coronavirus has not gone anywhere; moreover, several aggressive strains have appeared in the meantime.
So, at the end of November, another COVID-19 strain became known, which received the official name of Omicron. The world's medical institutions have classified this strain as worrisome. The first results will be known in a few weeks, but what is already known is that Omicron is more aggressive and has more mutations.
Omicron spooked investors, causing panic sell-offs in global stock markets. Investors fear that the new strain will bring back restrictions and lockdowns. Of course, this makes few people happy. Nevertheless, several companies benefit from the current situation, including in the long term. We will discuss these companies below.
The foremost beneficiaries are the manufacturers of vaccines and drugs
Let's start our review with the biotech company Moderna, which has become one of the most popular companies to buy in the stock market. It's hard to believe now, but three years ago, not many people had heard of this company. But already, at the beginning of 2020, this paper soared by more than 1700%. The reason lies in the coronavirus vaccine that the issuer produces.
Despite lower projections, the company expects to generate $16 billion to $18 billion from sales of the COVID-19 vaccine in the year 2021, and the company expects revenue of $17 billion to $22 billion in 2022.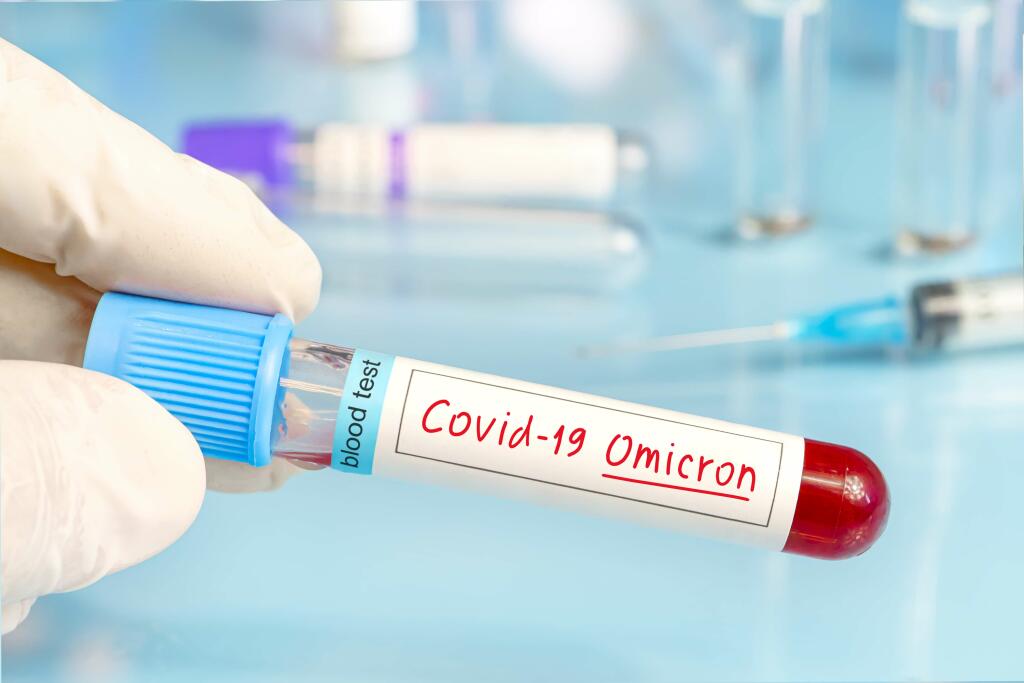 The world is far from defeating the coronavirus, which means that Moderna vaccines will continue to be in demand. Moreover, COVID-19 will likely become a common seasonal disease like influenza. In this case, the issuer can supply the vaccine before seasonal exacerbations.
In the meantime, company representatives promise to create a booster vaccine against the new COVID-19 strain by March. In this case, we expect the asset's growth to continue.
The company is also working on a combination vaccine that will include both the COVID-19 and influenza vaccines. If successful, the demand for the issuer's products will remain high for many years. Besides, Moderna is developing several vaccines for various forms of cancer and HIV. The projects are in the testing phase. If regulators approve them, the company's stock will conquer new heights.
Protective assets: gold and cryptocurrency
There is a time of uncertainty in the market. First, the new strain of coronavirus remains a dark horse, and it is unclear whether or not it will cause a return to worldwide restrictions. Besides, traders are worried about further actions of the U.S. regulator.
At his last speech, the Fed chief changed his rhetoric from neutral to aggressive, and now investors are wondering what the Fed will present at the end of 2021. Against this background, the demand for safe assets and cryptocurrency has increased dramatically. In addition to increased demand for precious metals, gold miners' stocks are also rising. As an example, Barrick Gold Corporation, which specializes in mining.
This mining company has global plans. The corporation's management wants to be the most expensive gold mining company. And given its production capacity, this goal is more than attainable.
Thus, the issuer can produce 500,000 ounces of gold a year. The company controls rich deposits of precious metal, which are enough for more than one year of mining. By 2030, Barrick Gold plans to produce an average of 5 million ounces per year.
According to the issuer's forecasts, the overall cost of maintaining production will begin to decline in the coming years. Costs are now $1,000 and should be $800 by 2025.
Against the backdrop of cost-cutting, profits should continue to rise even if the gold market performs modestly.
In recent years, Barrick Gold has focused on paying down debt through free cash flow and sales of non-core assets. As a result, the issuer reduced its interest expenses, which led to an increase in dividends.
High inflation and economic uncertainty due to the pandemic will remain in 2022. For these reasons, it is unlikely that the dollar will fall significantly. It means that gold mining companies will continue to report revenue growth, improve margins and pay generous dividends.
Along with precious metals, cryptocurrencies have recently gained the status of a protective asset. Below, we will take a look at several companies that are closely related to the crypto world.
Square and PayPal Holdings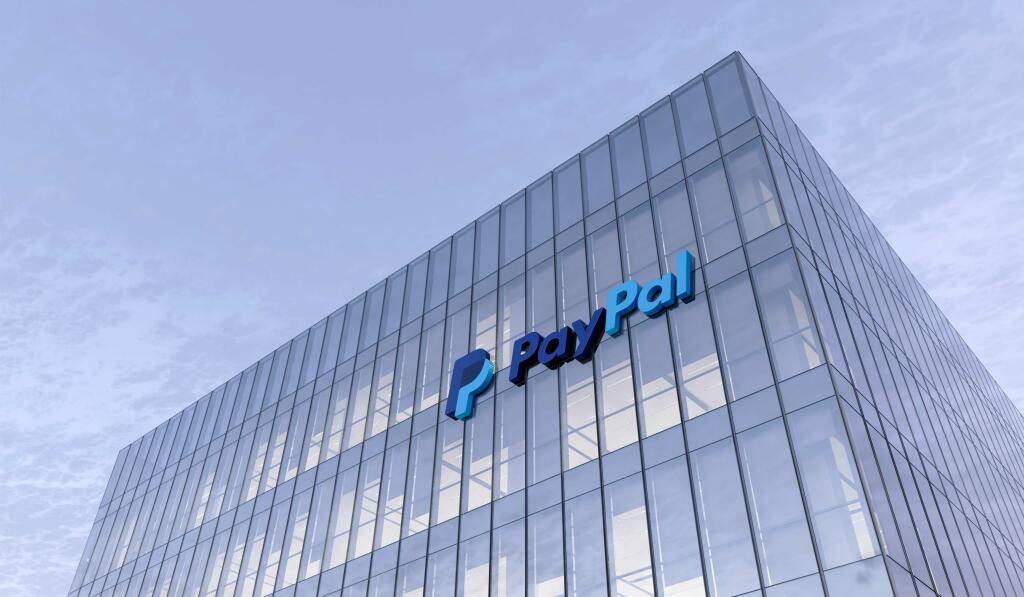 Square and PayPal Holdings are two companies that handle electronic payments. Both payment systems generate revenues from transactions, subscriptions and services, hardware, and cryptocurrency.
Cryptocurrency has become the frontier that these companies are conquering now. They are already developing solutions to allow users to buy and store cryptocurrencies in a digital wallet.
In recent months of 2017, Square launched a new option in its Square Cash App – Bitcoin trading. At that time, Bitcoin had just gained worldwide popularity and did not bring much money. In addition to adding a new option to the app, the company also bought Bitcoins. This decision brought millions in 2020 and 2021.
Square encourages Bitcoin use among its business users (through the Square ecosystem). The issuer stands a good chance of becoming the leading platform for cryptocurrency transactions between companies and their customers. So far, the popularity of using BTC is slowly growing, and Square Cash App is primarily used only for cryptocurrency trading.
Square's competitor PayPal has a similar app called Venmo. Venmo is used for peer-to-peer payments, storage, and sales of cryptocurrency. The app can work with Bitcoins, Bitcoin Cash, Ethereum, and Litecoin. Due to a large number of users and the growing popularity of cryptocurrency, Venmo could become a leading cryptocurrency platform where customers can buy major cryptocurrencies and then use them to buy altcoins or access decentralized financial apps.
Educational services
The coronavirus pandemic has shown that many things do not have to be done through physical presence. Distance work, distance learning, and distance medicine are in some cases just as effective as face-to-face experiences. Let's take the Coursera Internet education project as an example.
This company is known not only to students but also to people who are self-educated or in need of professional development. You can listen to lectures, take courses, and gain certificates on this learning platform. To date, the issuer's main income comes from corporate subscriptions.
It is worth considering that the company's marketing and sales costs are quite high, and the costs are growing much faster than revenues. Coursera is operationally unprofitable and has negative cash flow. Nevertheless, the company improved its performance in the last quarter, which exceeded analysts' forecasts.
Coursera is already showing outpacing growth rates due to high demand for its services, a growing client base, and revenue growth. And the company has room to expand. The online education market is projected to grow at an average rate of 40% per year. By 2025, it will reach the size of $320 billion. In our opinion, Coursera will fit well into the paradigm of the post-COVID world.
Retail: unobvious ideas
As 2020 has shown, retailers also benefit from the pandemic. First of all, grocery stores and those that sell necessities. And if a store has its delivery service, the retailer's business becomes a gold mine.
Let's see what interesting companies, besides giants like Amazon and Walmart, are doing business on the North American continent.
Etsy
The e-commerce website Etsy specializes in handmade, one-of-a-kind, limited-edition merchandise. The company has 1.7 million active sellers and 28.6 million active buyers, and the number of repeat buyers is growing steadily.
Buyers and sellers are scattered all over the world. The six major regional markets are the United States, the United Kingdom, Canada, Australia, France, and Germany.
In 2015, the issuer's operating margin did not exceed 0.6%, and Etsy reported a net loss of $54.1 million. In 2021, the operating margin rose to 24.6%, and net income approached 20%. While annual revenue has grown from $274 million to $1.7 billion over the same five years, the company's profitability has skyrocketed, confirming the effectiveness of Etsy's business model.
In our opinion, this company's business model will make it a winner among competitors in the upcoming holiday season. And here's why: Etsy won't have problems with an unrepaired supply chain because it's not dependent on large logistics companies. This online platform is just a place for sellers to meet buyers. The sellers who are on the site work from home. They don't need supplies from large factories that are having logistical problems.
If you add in the ability to retain customers, we have a 100% formula for success. According to the latest quarterly report, the number of regular customers is up 115% over last year. The issuer's stock is up 21% in 2021.