Now, the digital entertainment industry, which includes gaming, is going through a phase of active growth. It is largely supported by the announcement by major IT companies of their intention to create their meta-universes. GlobalData forecasts that the global video game market will reach $223 billion.
What's in store for the gaming industry in 2022?
It is unlikely that traditional game companies will be reborn this year. In our opinion, this year, we should expect only a paradigm shift in game design. The benchmark for developers will be the Play to Earn model, which implies active implementation of blockchain, NFT, and cryptocurrency. The old Play to Pay model will slowly but surely recede into the background.
Important to the paradigm shift will be the process of upgrading popular PlayStation and Xbox consoles, which will stretch over a long period while major manufacturers continue to release games for existing platforms that do not support blockchain games. But after 5-7 years, many gamers will probably prefer games with the ability to earn money, so companies with a competitive advantage will be on the winning side.
We can assume that the current year will be positive for video games, as consoles, the release of which was delayed due to the pandemic, will appear in the market. The consolidation of players in the segment, which began after Take-Two Interactive acquired Zynga, can also be a driver for growth. We should also not discount the possibility that Microsoft will take over Activision Blizzard. Now, we will discuss a few companies that we think will show good growth in 2022.
Microsoft
We start our review of gaming companies with Microsoft (MSFT). It is primarily known as a software producer and a leader in cloud computing. It is also one of the most well-known players in the video game industry.
The issuer is the creator of the Xbox game console; the Windows operating system is often the basis for games on the PC. Besides, the company owns several gaming studios.
The company owns game developer Mojang, which created Minecraft, and Elder Scrolls developer Bethesda. In January 2022, Microsoft decided to expand this list by announcing the purchase of Activision Blizzard. Activision Blizzard has created several blockbuster franchises, including Call of Duty, Warcraft, and Candy Crush. The value of the deal is estimated at $70 billion.
Activision is a recognized leader in eSports and mobile gaming. The acquisition of Microsoft by Activision will strengthen MSFT's position in the gaming market.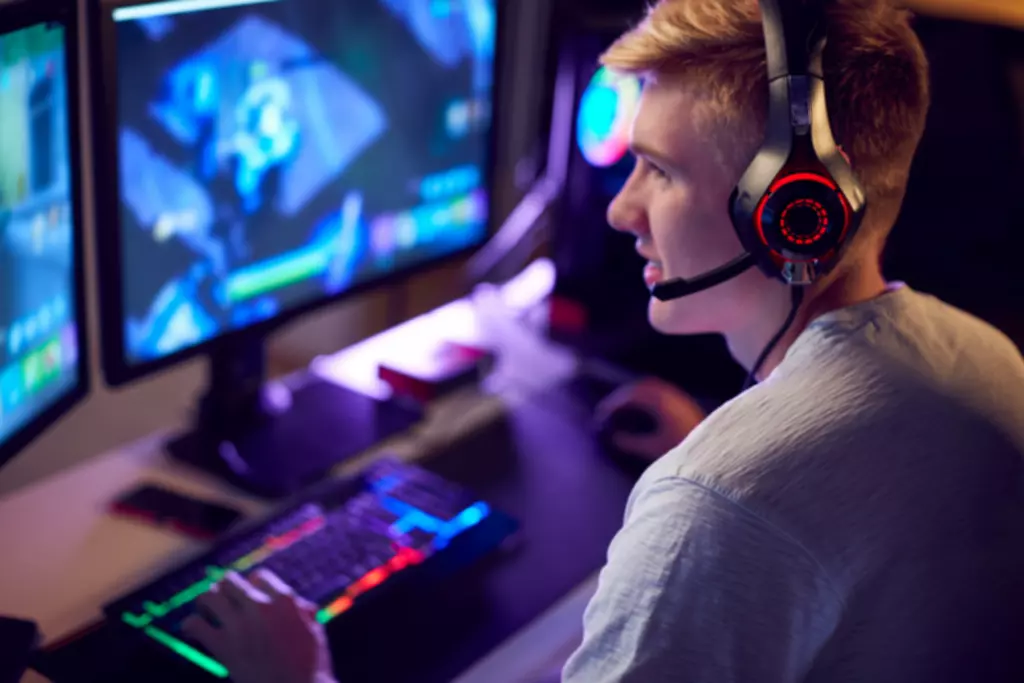 Nintendo
Next, we'll talk about one of the most recognizable video game companies in the world: Nintendo. This company has been at the top of the video game industry for decades, having created several franchises that are popular around the world, such as Mario, Zelda, and Animal Crossing. Nintendo also owns part of the Pokemon Company, which gives it exclusive rights to publish video games with the characters of the same name.
Nintendo not only develops games but also creates gaming consoles. The most successful development is the Nintendo Switch. More than 90 million consoles have been sold since its launch in 2017.
Consoles and games are the main sources of income for the company, but it also has secondary, it is a percentage of income from licensing agreements with movie studios and theme parks.
For example, Comcast NBCUniversal Illumination is to launch an animated Super Mario movie. Universal Studios is also collaborating with a game creator, and they are developing new game areas of Universal's theme parks together.
Nintendo also collaborates with famous brands such as Levi Strauss and Puma. Together they create new products featuring Nintendo characters. This kind of collaboration not only opens up new sources of income but also increases the recognition of all Nintendo products.
Investors who target this company should track two indicators of its success: sales of consoles and games.
The issuer plans to sell 24 million game consoles in 2022. However, due to problems with the supply of semiconductors, this number may decrease. We recommend tracking this indicator in quarterly reports to understand whether or not the company will be able to reach its target.
Pay attention to game content sales as well. Nintendo management plans to sell 200 million games in 2022. If successful, the operating profit will be $4.5 billion. With a market capitalization of just $42 billion, we would get a forward price to operating income ratio of just 9.3, which makes buying this company a good investment.
Take-Two
Shares of Take-Two Interactive have risen significantly over the years. The company owns such franchises as Grand Theft Auto, NBA 2K, and Red Dead Redemption, the most attractive to investors. Take-Two's online revenue has grown over the past ten years, with the most important being the virtual world of GTA Online. It continues to generate orders and cash flow, even though it saw the light of day in 2013. Since then, more than 40 updates have been released. Red Dead Redemption Online and NBA 2K also bring in good revenue.
From 2017 to 2021, the company's annual growth rate was 37%, and orders rose to $2.3 billion (from $665 million). Take-Two's operating cash flow in 2021 was $912 million, but it is expected to drop to $380 million this year due to reinvestment in new video games. It has a market capitalization of $18.2 billion, with a stock P/OCF ratio of 47.9.
While the paper seems expensive, keep in mind that the annual cash flow will be $1 billion or more within a few years as the development cycle ends and the company releases more products. Considering all of the above, a capitalization of $18.2 billion is not much in the long-term investment perspective.