Natural gas is a vital fuel source. It is used for power generation, home heating, and various other residential, commercial, and industrial functions. This fossil fuel is clean, cheap, and available in abundance. It has made natural gas a critical element in the transition to carbon-free alternatives, including wind, solar and geothermal energy.
Given the unique characteristics of this resource, demand for it will continue to grow in the coming years.
According to the International Energy Agency, natural gas demand growth will climb 29 percent by 2040, exceeding the expected 20 percent increase in total energy demand. This factor makes it an important market for investors. Let's take a closer look at how to invest in natural gas reserves.
Overall market situation
The coronavirus pandemic has negatively affected the oil and gas industry worldwide. It was the pandemic that caused the economic decline of the industry. The introduction of quarantine in almost all countries suspended the work of many factories, shopping centers, and stores. As a result, energy consumption dropped sharply, and the demand for "black gold" and natural gas decreased.
The U.S. natural gas industry has been hit hard, with gross production in 2020 at $245.8 billion; in 2019, the figure was $375.2 billion.
Despite this, the industry is poised for recovery, as mass vaccination has led to a gradual economic recovery.
In the United States, the level of natural gas reserves is less than the 5-year average, and rising demand has led to skyrocketing gas prices not only in the United States but around the world. In September 2021, the average Henry Hub spot gas price was $5.16 per million British thermal units. In the first half of 2021, the figure was $3.25 per million British thermal units. Cold weather combined with low natural gas reserves in U.S. and European storage facilities will contribute to volatility in the natural gas market.
U.S. natural gas reserves as of September are approximately 3.3 trillion cubic feet, 5% less than the 5-year average for this time of year.
Rising natural gas prices lead to fluctuations in electricity generation, pushing prices up and making coal and oil the preferred substitute fuel, which in turn increases carbon dioxide emissions and local pollution.
So, the gas price will remain high for a long time, at least for the entire winter period. That's bad for end consumers, but new opportunities are opening up for companies in this sector. Let's look at a few companies that will benefit from the current situation.
Enterprise Products Partners
The oil and gas company Enterprise Products Partners (EPD) offers high returns, decent payouts, and has growth potential. Recently, analyst T.J. Schultz of RBC Capital projected the paper to rise to $32, which, based on current prices, suggests a 52% increase over the next 12 months.
Some investors are wary of investing in oil stocks now, remembering how oil collapsed to historic lows in 2020. Benchmark demand remained low for several months, and it was not until 2021 that a significant recovery in demand began. Fortunately, Enterprise Products Partners did not suffer in that crisis. And it was only lucky because it was a mid-tier company.
Such companies are engaged in the operation of trunk pipelines, storage tanks, and servicing oil and gas refineries. When oil producers are losing out on declining crude oil and natural gas prices, mid-tier companies like Enterprise Products Partners are doing well. It happens thanks to take-or-pay contracts that provide predictable volumes and pricing commitments from producers.
As a result, Enterprise Products Partners showed stability during the pandemic, as its distribution coverage rate never dropped below 1.6. The distribution coverage ratio measures the amount of annual distributable cash flow relative to the amount of cash distributed to investors. Anything below one would indicate unsustainable distributions.
The issuer has been increasing dividend payments for 23 years in a row, and given the market trends and high prices for raw materials, the company is unlikely to stop. So, we expect the paper to rise to $32 next year.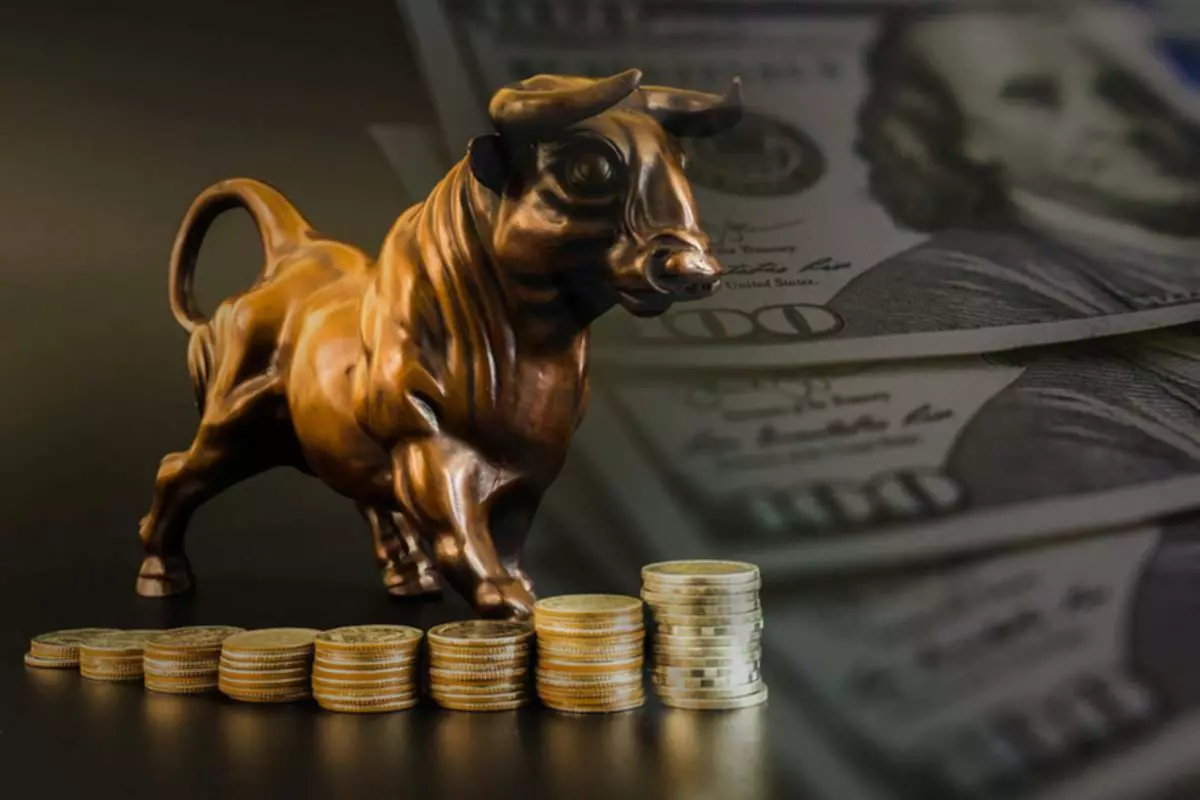 EQT
EQT Corporation (EQT) is the largest natural gas producer in the United States. EQT specializes in gas production from the Appalachian Basin, which extends through Pennsylvania, West Virginia, and Ohio.
At the end of 2021, the company owned 880,000 acres in the center of the Marcellus Shale field. It produced an average of 5.6 billion cubic feet equivalent of natural gas per day. That's 6 percent of the country's total daily production. If EQT were a country, it would be the 12th largest gas producer in the world.
The company benefits from its size, which allows it to remain among the lowest-cost producers of natural gas. Moreover, EQT has the best credit profile among similar companies, so the issuer can get access to low-cost debt and reduce costs later on. All of this gives EQT the ability to generate significant free cash flow.
EQT's cumulative free cash flow is expected to exceed $7 billion by 2026. While it assumes competitive natural gas prices, the company uses hedging to mitigate the impact of volatility.
The company expects to use some of its free cash flow to pay off debts shortly. But since only $2.7 billion needs to be repaid by 2026, the company will soon have plenty of excess cash that can be used for other activities to attract more shareholders: dividends, stock buybacks, and profitable acquisitions.
The company is working to become a consolidator in the natural gas sector. In 2021, EQT acquired Alta Resource Development for $2.925 billion; in 2020, Chevron's (NYSE: CVX) Appalachian Basin assets were acquired for $735 million. Through these deals, the company increased its production, scale, and free cash flow, making it the dominant gas producer in the United States.
Kinder Morgan
North America's energy infrastructure leader, Kinder Morgan (KMI), controls the nation's largest natural gas pipeline network. By the end of 2021, it will have 70,000 miles of pipeline and 700 billion cubic feet of storage. It is one of the largest independent carriers of refined petroleum products, an independent terminal operator, and a carrier of carbon dioxide.
Kinder Morgan's infrastructure connects all major natural gas fields to major demand centers. The issuer handles 40% of all natural gas consumed and exported in the United States each year.
Kinder Morgan's business generates a very stable cash flow. Overall, 97% comes from take-or-pay contracts, other compensation arrangements, or hedging. The company generates more than $4 billion in free cash flow annually.
The company uses its cash flow to pay high-yield dividends, buy back shares, and expand its gas network through capital projects and acquisitions. In 2021, two major deals were made. Stagecoach Gas Services, a pipeline, and storage network in the Northeast, was acquired for $1.22 billion. The company also bought Kinetrex Energy, a renewable natural gas producer, for $310 million. Kinetrex is the first deal of Kinder Morgan's energy transition business unit, launched in 2021.
This segment focuses on identifying, analyzing, and pursuing commercial opportunities as the energy sector transitions to low-carbon fuel sources. The extensive footprint of Kinder Morgan's natural gas infrastructure allows the company to position itself as best suited to transport low-carbon fuel sources.